Pantheon
This Pantheon jungle guide is by Crs Pat, a challenger rated player on League of Legends and
jungler
for Curse Academy. Pantheon is a feared opponent that can eliminate his foes in a couple moves. *cough* grand *cough* skyfall...
Required Reading:
z
Introduction
About the Author: Crs Pat
Hello! My name is Patrick "Pat" Lefort. I am currently the jungler for Curse Academy. Before playing league of legends, i played many hours on call of duty but friends from school talked about how awesome league of legends was and introduced me to it. I started to play at the end of season 1. I used to main AD carry start of season 2 with Ashe, Ezreal, and Graves. During the middle of season 2 i would play with my friends and they both played solo lanes. They wanted a good jungler to duo with so i decided to try it out and i liked it. I got Challenger in season 3 and now challenger starting in season 4. my top 3 junglers right now are Elise, Olaf, and Lee Sin. Speaking of lee sin, he is by far my favorite jungle champion because of his great mobility.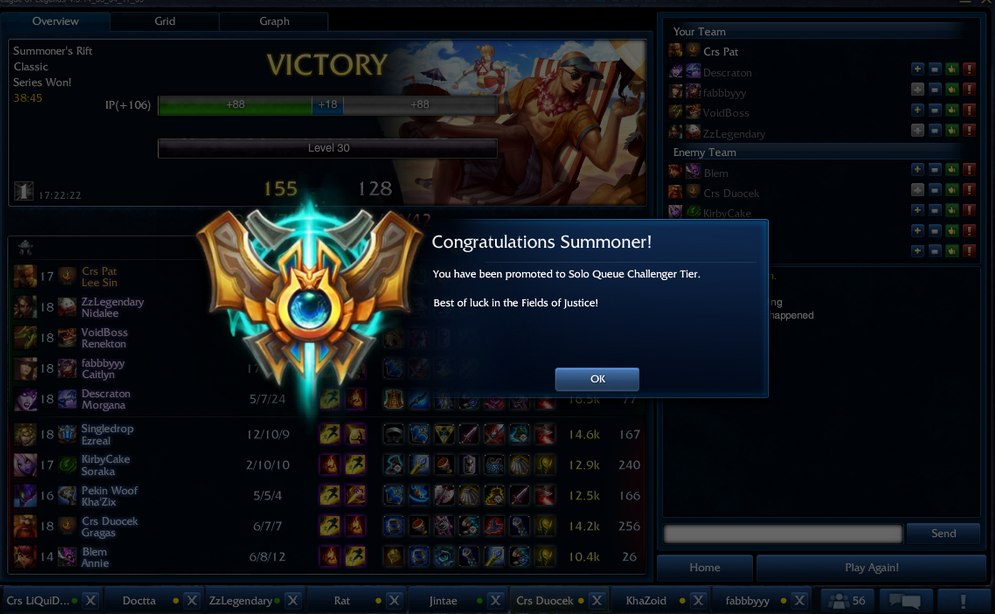 https://www.facebook.com/Crspat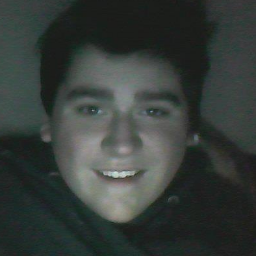 Description and Role
Patheon has one of the strongest ganks in the game. His grand skyfall give great map pressure. His cool down times are very short, leaving a lot of combinations to create within short time spans during combat. Not only are they short, they are precise with great amount of damage.
Lore
The outer cities of Rakkor were under siege by the Noxians that came in great numbers. Although the Rakkor forces were outnumbered at the ratio of one to one thousand, Pantheon took upon his holy relics with pride, wearing his full metal set of armor and steered out to face his enemies.
Pantheon took charge of the offensive strikes along with his most trustworthy squad of soldiers while Leona rallied her small battalion to defend the evacuating citizens of a small Rakkor village.
As Pantheon entered the vicinity of the fight with eyes blazing red and his blood boiling for vengeance in battle, he witnessed the corpse of his own people, burning and decaying. The scene was grotesque. Many normal soldiers might have broken in madness but Pantheon was no ordinary soldier by any means. Realizing that dark magic had been casted on the dead as an act to bind their souls from resting, Pantheon had no choice but to relinquish them of their curse.
It was twenty men including Pantheon himself against roughly two-thousand Noxian soldiers but the fierce champion fought on without giving into any doubts. His spear pierced the Noxian soldiers like fire against paper as his shield deflected the blunt blades of his enemies. The fearless phalanx led by Pantheon surged forward but as time passed, all but Pantheon himself had died in honorable duty.
The lone warrior, tired, battered, and wounded with multiple punctures along his body, took the time to analyze the battlefield. The sun was setting and the tall bloodied grasses swayed smoothly as the wind blew along the plains of the battlefield.
Something was still wrong however… Pantheon still felt that the evil curse was left undone. The source of the curse still lingered along the vicinity. He felt the presence of his ultimate foe draw closer by the heartbeats.
Pantheon gazed upon the corpses of his enemies and let their lifeless forms give him energy. He then glared upon his fallen comrades and let their honor fuel him with a righteous rage. His grip tightened on his equipments once more with life and motivation. The heavy armor he wore felt light yet again. Whoever this foe was, Pantheon was ready for combat.
The dark and large figure stomped closer. Pantheon immediately recognized his enemy. It was Mordekaiser. The Rakkoran soldier understood that his foe was left untouched. In truth, Pantheon was still exhausted. For the first time, he felt fear and doubt. For the first time, he understood what it meant to face certain death.
The two metallic soldiers stood face to face for a moment. Their eyes both burned in hatred except Pantheon stared up at Mordekaiser, standing only four feet away from each other. In a lightning fast reflex, Pantheon gave his first thrust as he twisted in a circular motion for maximum torque but it glanced off Mordekaiser's shoulder plate. As punishment, the evil warrior swung his gigantic mace, throwing and shattering Pantheon and his armoralike across the plains.
Mordekaiser laughed. His deep voice echoed amongst the field. He then casted a shield that continued to shred Pantheon as metallic shards slit into hisexposed skin
. The Rakkoran warrior brought upon his shield and carefully moved in, only to be casted in the air once more as Mordekaiser used another spell that caused maces to emerge from beneath the grounds.
The wounded warrior uncontrollably twitched a couple times then regained his balance back on his feet. His breathing grew heavier in utter exhaustion.
Pantheon hurled his spear at his enemy's chest. The first one pierced through Mordekaiser's thick armor as the tip of the spear exited out the back of the hulking creature. Pantheon immediately focused his power as the spear transitioned into particles of golden dusts then appeared back in his hand. He threw it in the same fashion as Mordekaiser approached him, taking the hit once again. It was apparent by now that Mordekaiser did not care about pain.
The colossal mace struck down upon Pantheon. He blocked the first blow with his shield, bearing the sheer weight of the metallic weapon on himself. The second strike shattered Pantheon's torso plating and sent the warrior bloodied back on the grass.
The triumphant foe gave his dark laughter. Mordekaiser took off Pantheon's helmet then pulled his lifeless body up by his head as his grasp came close to fracturing Pantheon's skull and eventually crushing it.
A light came beaming from the sky abruptly and struck Mordekaiser just in time before Pantheon was executed. Confused by what it was, Mordekaiserglimpsed around the area, only to find another equally battered foe similar to the one he intended to kill. It was Leona.
Delighted by even further entertainment, Mordekaiser charged in, smashing his mace at Leona immediately. Had the fight been a fair one, Leona would have held on but she too was weak at this point.
Before she knew it, Mordekaiser had his foot on her belly, crushing her down as she moaned in demise.
Pantheon could no longer watch as the scene unraveled. He stood up, took a deep breath as the world slowed down and threw his spear towardsMordekaiser's head this time. Miraculously, it went through.
Though he thought that Mordekaiser was dead at last, the daunting figure merely twisted his gaze towards Pantheon and laughed. He then disintegrated and disappeared into the shadows before anyone could cease him.
Leona was unconscious and she had risked her life to save her dear friend since childhood. For the first time, Pantheon felt something other than the urge to kill and win. The warrior felt humility and sadness, watching down at Leona's broken form as he carried her on his arms. Tears of sorrow poured down. This day, he had failed to protect his people and almost lost his best and only true friend.
As Pantheon carried Leona back to the inner cities of Rakkor, all he felt was failure…
And failure was what drove Pantheon to become even stronger… he joined the League of Legends to hunt down Mordekaiser and to seek other evil doers to bring them to justice.
"No evil shall stand before me ever again." –Pantheon as he entered the League of Legends.